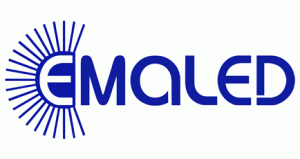 Specialized in the construction of surgical lamps and surgical lighting, EMALED is a young company with a world-wide reputation. We offer high quality products based on the LED revolution with a range covering surgical lighting and examination lighting.

One of the pioneers of LED technology, EMALED has discovered this revolutionary technology and has integrated it perfectly in the development of its products.

Always in collaboration with experienced surgeons, our engineers have found new medical lighting solutions that offer unique benefits and meet the every need of each of our partners. Thanks to our own technical creations such as our filter technology, the EMALED system to reflect light, our surgical lamps emit excellent light with a very low maintenance cost and energy consumption.

The company's facilities are located in Obernburg-on-Main, in central Germany.