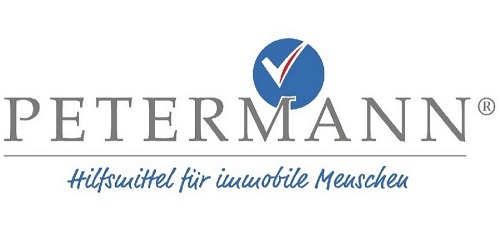 A 20-year history of successful business management, 20 years of unstoppable innovation - that's what Petermann GmbH stands for. With the courage to pursue forward-looking developments and a variety of patented solutions, the company has today become a visionary in the rehabilitation and nursing market.

After the development and production of hydraulic and later battery-operated feeders and mechanical bath lifters, Petermann GmbH has since been offering repositioning and transfer aids for nursing facilities and home care since 1995.

Today, Petermann is one of the leading manufacturers of small aids for patient transfer and nursing care worldwide.

At their locations in Watzerath in Rhineland-Palatinate and Dombühl in Franconia, nearly twenty employees are continuously working on the promotion and optimization of caregivers and transfer systems, including the concepts of comprehensive care provision.