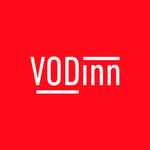 A Video on Demand service accessible to all hotels and healthcare facilities thanks to innovative and exclusive technology, premium content and a very low cost.

AN INNOVATIVE SOCIETY, EXPERTS IN YOUR LISTENING
We offer a complete solution for providing a video-on-demand service for independent hotels, hotel groups, as well as public and private communities and health care facilities. VODinn is the first company to offer this solution without server or Ethernet network.

Our company benefits from the expertise of professionals specializing in content distribution and production, digital technology and community services.

OUR FORCES
A simple device and easy to set up.
An innovative technology.
Premium content.
A cost accessible to all establishments.
A single provider able to adapt to the specificity of the different establishments.